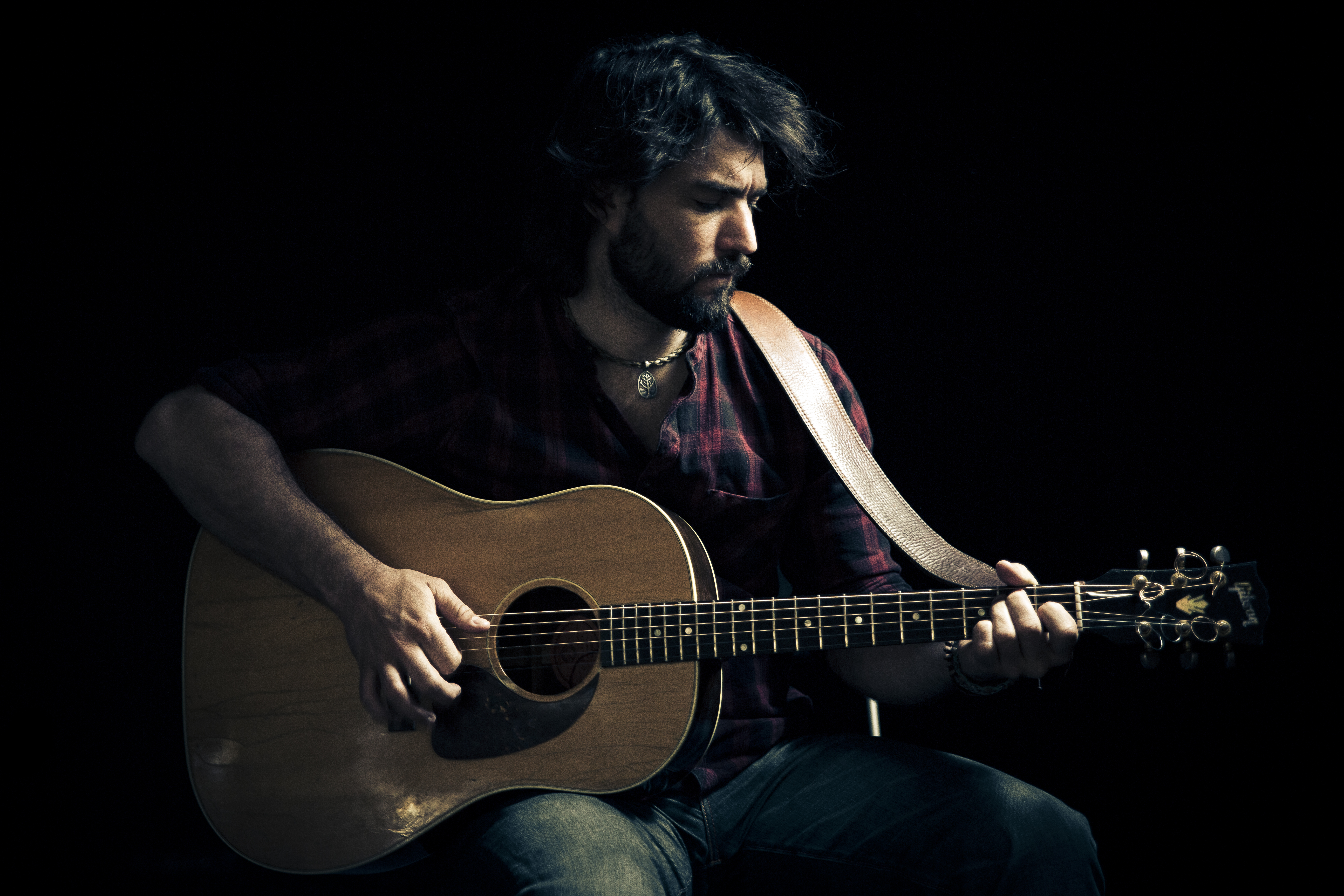 Daniel Kemish is a British Born Americana/Folk Singer and one of those artists whose voice cuts straight to the core. His songs and stage presence command the attention of the audience, be it an intimate solo performance or full band setup.
Daniel started performing in 2006 around small bars and clubs in the UK. One day in 2011 he decided he was fed up of performing other peoples songs and wanted to create something for himself. He set about writing but struggled with inspiration until he returned to his childhood home in Portugal. In 2013 and 2014 he self released 2 EP's (in Duo Format) with his Double Bass player Jean Christian Houde.
2015 Daniel took a trip back to Nashville and set about recording his Debut Album at Ocean Way Studios. "Fools & Money" was release in March 2016 followed by a 34 date UK Tour with his band. Since then he has toured extensively completing 3 other tours of Europe and one of America covering over 100,000km's mostly solo.
On the 24th January 2017 Daniel spent one month alone in a mountain hut in Austria, he desired complete solitude in composing and writing material for his 2nd studio album. Having no electricity/running water or phones, and only a wood stove for heating/cooking and melting snow. This allowed Daniel to get back to real basics of song writing and create an album that was more personal to himself. The results are incredible and Daniel returned with a new sound and style that truly shows he has matured as both a songwriter and performer.
2018/19 is set to be a massive year for the young Singer/Songwriter, his new album "Under The Same Sky" is out now and Daniel is busy planning a full year of touring for 2019.
This is one of the true great Artists that are still doing it the honest way.