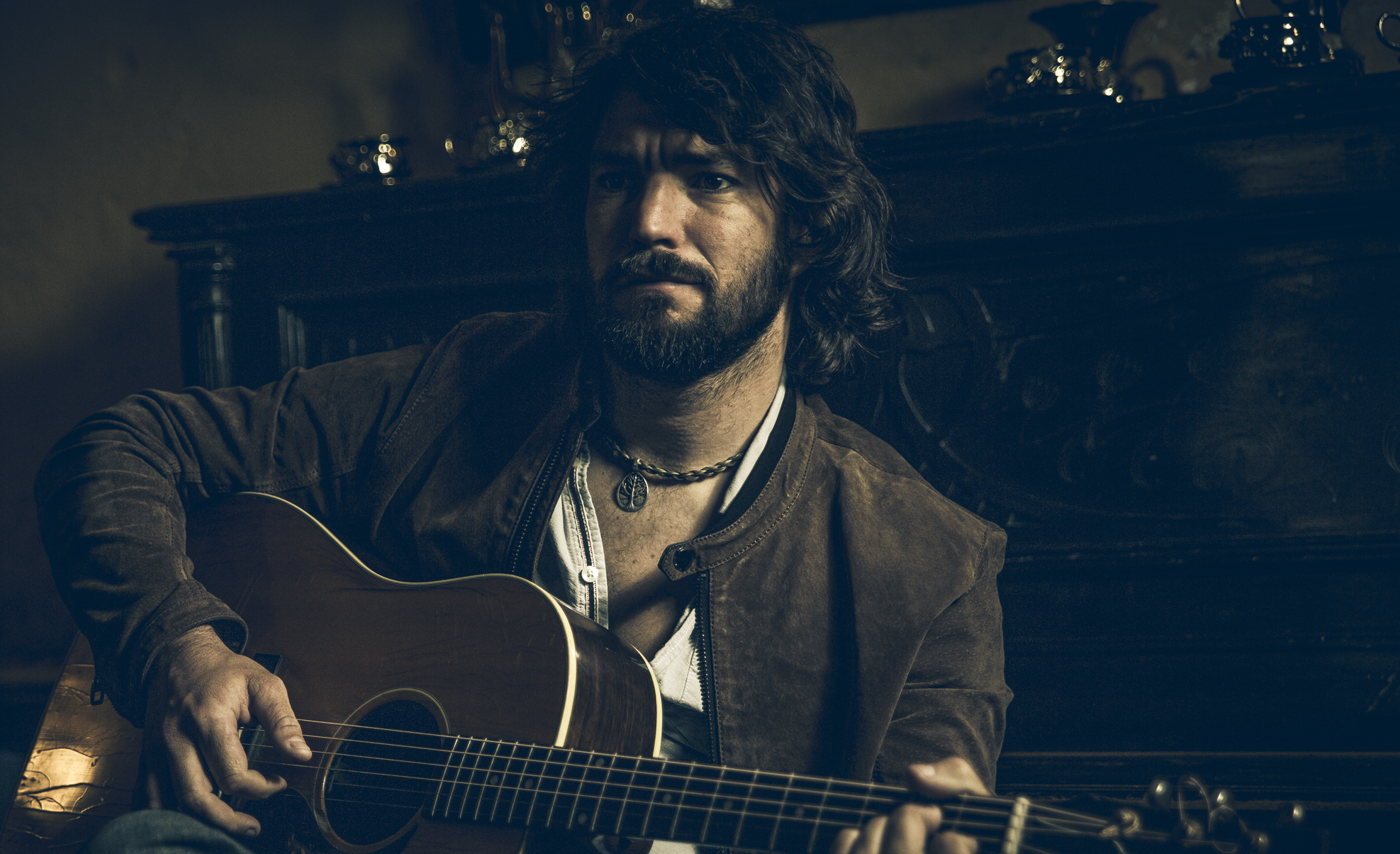 PRESS REVIEWS:
"The doors opened for the second day of the festival and on the Heineken stage a gentleman called Daniel Kemish, a name to watch for the future"
"Certainly a debut CD which demands attention, I look forward to seeing where Daniel Kemish goes from here".
"his songs and his stories will stay with you for a long time"
Unlimited Magazine London
"the crowd left very happy and the venue asked him back again on the spot, Daniel Kemish is one to watch"
"Daniel Kemish, "Under The Same Sky", Americana that feels timeless".
"Daniel is a natural frontman, with a voice that ranges between a husky croon and the emotive balladeer, Daniel delivers a gorgeous soulful solo number"
Rhythm & Booze, Marrs Bar, Worcester UK
BIO:
With fire in his belly and a 3rd album recorded and produced in Nashville TN, brace yourself for Daniel Kemish and his 2023 return.

A captivating road dog, he's been a touring artist since 2015 averaging 150 shows a year across the World. A true troubadour with stories that bring his travels to life, along with a night you'll remember for life.
With two albums already under his belt "Fools & Money and "Under The Same Sky", this third celebrates his ever-evolving sound, knowledge and experiences. Recorded at "Welcome to 1979" in Nashville entirely on analogue tape capturing the raw and atmospheric Nashville sound Daniel is keen to stay true to, and the soul reaching musical experience his fans expect of him. The band for this 3rd album are all professional musicians from Nashville TN and collectively have toured all over the world.
The last few years saw the touring industry ripped apart, the pent-up drive to hit the road with new material has never been greater, forever appreciative and now even hungrier to bring Americana to towns and cities across the world. Missing the freedom, the thrill, and performing these songs every night is something artists have been craving since April 2020. A tour this artist was born to do, to a World that is more than ready to hear him.
"The songs on the new album are some of my best work and I wanted to give them a new sound and lease of life. I didn't stand still when the touring scene ground to a halt, I've grown – my passion, my performance, delivery and knowledge all reflect the changing times. These are some of the most fun songs to play with my band and I wanted to inject that life into their recorded versions. The band really delivered on this record and I can't wait for the world to hear this"
How Does The Analogue Vinyl Process Work?
Hard Times was recorded direct to a 24 track 2" tape, after tracking it was mixed live (no computer present) in real time and recorded onto a 1⁄4" two track tape machine. This tape was then played back (for the Vinyl) on a special mastering machine and after being passed through a mastering sequence of analogue outboard gear it was cut direct to a pair of lacquers (Side A/Side B). After the 3 step plating process the stampers are sent to the production plant where the vinyl is pressed. This process is rare as there's normally a digital chain somewhere, however Daniel felt it important to keep this vinyl completely analogue and to make a record the way his idols made records. The CD and Digital files were mastered digitally after the analogue mix was done. This still retains the full analogue sound and feel of the record but guarantees the best listening experience on digital sound sytems and modern day headphones and digital platforms.
Daniel's new album drops on April 14 2023 and is available for pre order on the 03 Feb with extensive tours being booked across Europe.
This is one of the hardest working artists still doing it the honest way.
Make sure you catch Daniel at a show this year, and add some truly analogue vinyl to your collection.